Gorilla Wear Women's Gym Gloves Black and Purple
Gorilla Wear Women's Gym Gloves Black and Purple
women's gym gloves, purple and black.
Maximum payment security

Fast shipping in 24 / 48h

Assistenza Clienti Dedicata
Gorilla Wear Women's Gym Gloves Black and Purple
Women's Fitness Gloves - Black / Purple
Maximum ventilation
Velcro closure
Reinforced areas for extra grip and protection
Wearing fitness gloves has many benefits
Especially for women who go to the gym, we have designed women's fitness gloves. These gloves offer greater grip and stability during exercises. It brings even more benefits, as it protects the fingers, reduces calluses and reduces hand pain. The women's fitness gloves have a breathable fabric on the top for ventilation. You can wear them as tight as you want thanks to the velcro closure on the wrist. Reinforced areas on the palm and inner sides of the fingers offer extra grip and protection. The gloves are finished with colorful stitching and, of course, the Gorilla Wear logo. Time to train!
Check the size chart to find your perfect fit! Click here to open the size chart.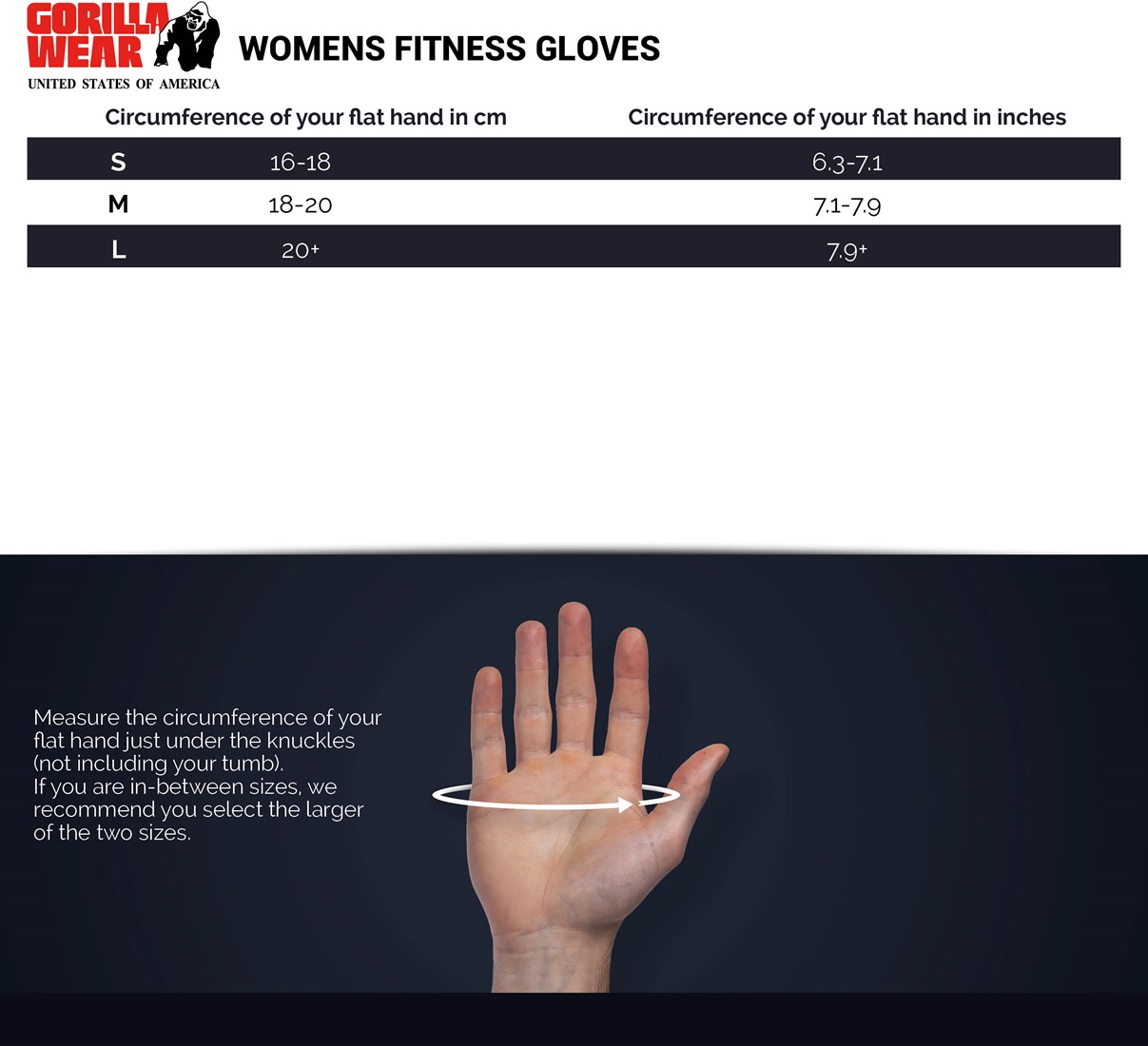 Color: Black / White
Quality: 65% synthetic leather, 15% polyester, 10% rubber, 5% cotton, 5% nylon